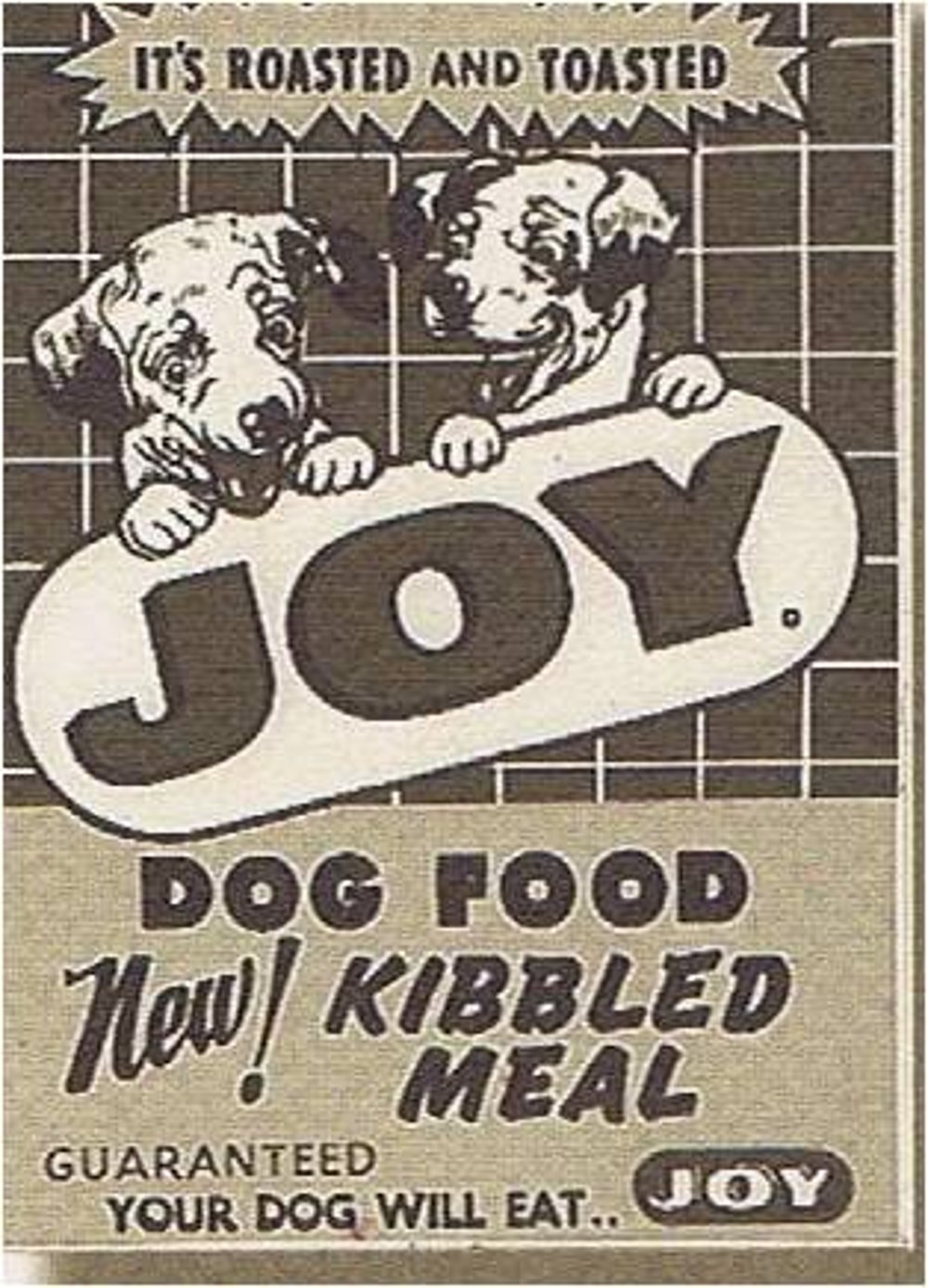 Since 1945
Joy Dog Food is part of our heritage.
From our beginning in 1945 as a retail grain and feed business in southwestern Pennsylvania, Best Feeds has been serving the area with quality trees, shrubs, seed, pet food, tools, fencing and fertilizer for over 70 years. With a solid knowledge of dog nutrition, Best Feeds developed and for many years produced and sold, Joy Dog Food. In the 50's and 60's Joy Dog Foods "Jump for JOY" advertising slogan was widely know in the Pittsburgh area. For many years Joy's products were marketed to retail stores and professional breeders. As new housing spurred suburban growth in the Pittsburgh region, Best Feeds saw the opportunity to serve new homeowners with all the supplies necessary to fully landscape their new backyards, lawns and gardens. After many years this vision eventually evolved into the current Best Feeds Garden Centers. Although we no longer produce Joy, our early roots in the pet food business gives Best Feeds Garden Centers the know-how to help you care for your family friend.
Joy Dog Food
What gives you Joy? Our three best selling brands.
Joy Puppy Food
This chicken based, soy free formula is specifically designed to provide the essential nutritional needs of a puppy while preventing gaining excess weight.
Joy High Energy
A high energy, premium dog food to meet the needs of very active working dogs. dogs. It has a complete and balanced formula for energy and a healthy skin and coat.
Joy Super Meal
Joy Super Meal is formulated for hard working dogs. It is nutrient dense with 30% Protein and 20% fat. A wholesome and formula that provides improved digestibility and increased energy.